Skin To Skin Contact by Robin B. Frees Certified Lactation Consultant, Malvern Pa    
Never underestimated the simple things.
At birth, skin to skin contact helps your new baby (and all babies) to adjust to his or
her  new environment, helps to regulate both temperature and breathing,  and to reduce
stress in the newborn.  Studies have also shown that skin to skin contact helps to regulate
blood sugar in the new baby.
Skin to skin contact also facilitates maternal – newborn bonding and breast feeding.
So insist upon skin to skin contact with your baby after birth and whenever medically
possible, delay post partum procedures such as eye ointment, foot printing, and non
essential procedures until mother and baby have had at least one hour together skin to skin.
And, since things tend to move so quickly following delivery it is a great idea to make
skin to skin contact part of your birth plan, it should also be discussed with your nurse
before the baby is born so that they are aware of and can then accomodate your desires.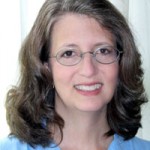 For more information for new mothers make sure to
bookmark and to follow this blog.
You can also reach Robin B. Frees, the Director
of NewbornConcepts
at robin@newbornconcepts.com or call 610-644-1379.
Please leave your questions and comments in the comment section below.
Click here for more information on NewBorn Concepts Services,
Office Locations, and Products for nursing mothers including:
Your Relaxation, Hypnosis for Pumping, and Hypnosis for Making More Milk.